Big Joy Family Bakery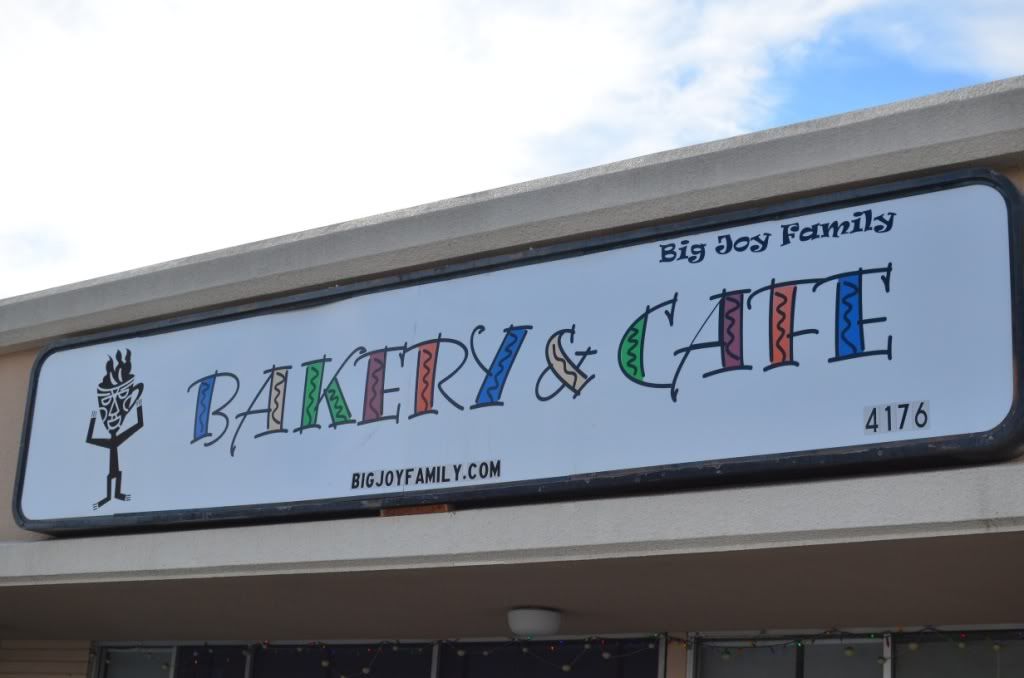 After me and Angie's lunch at
New Seoul BBQ
, we were well-fed and ready for a sweet dessert. A few of our friends had gotten macaroons from a Korean bakery down the street, so we walked to the next plaza where
Phuong Trang
and Big Joy Family Bakery were. Walking in, the bakery is built like a cafe, with baskets of freshly baked bread, assorted pastries, cakes, and a big display of their macaroons, along with some tables and couches to sit on. We were warmly greeted by the employees and immediately knew we wanted to get their macaroons.
Assorted French Macaroons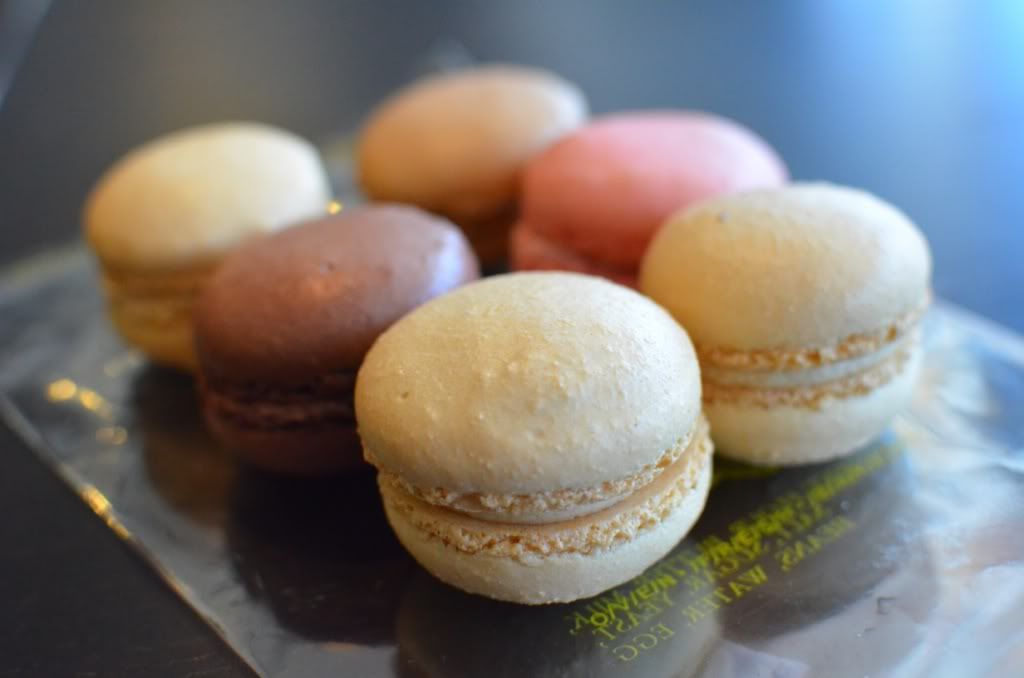 They had a lot of different flavors of Macaroons, all of which were rather mini and $1.75 each. We picked out two hazelnut macaroons, chocolate, cappuccino, strawberry, and vanilla. They had a lot more flavors as well, such as fruit flavors like raspberry and lemon, as well as some more traditional flavors like mocha. The macaroons we picked out were very enjoyable. Though small, they were well made and tasted fresh (not stale). The outside had a nice crunch, but the inside was gooey, moist, and soft, making it a mixed eating experience. The flavors were distinct, and Angie and I definitely enjoyed the hazelnut macaroons the most. The chocolate macaroon tasted a bit like a brownie, which I liked. The only complaint was that we wished there was more ganache filling inside the macaroons. Otherwise, though a bit pricier and smaller than other macaroons you could get at other places, we would definitely go back and get them again.